protecting your most valuable assets...
...you and your employees
enchance your employee value proposition
Loyalty, Recruitment, Retention
Unravel the mystery and uncertainty that is ACC
What you 'can do' not what you 'have' to do
We work with business owners to protect their organisation and staff from health-related losses and to promote the wellbeing of all those engaged in the business – We identify risks to your business that can arise when a member of staff is unable work at full capacity for a period of time as a result of illness, disability or accidental injury. We look at your business in depth so we can make customised recommendations.
We will ensure your business has:
Access to efficient health funding to ensure all staff are able to work at maximum capacity and productivity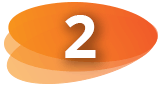 The most efficient  ACC and revenue protection plans in place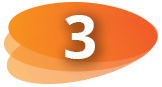 Planning and  funding in place to enable a buy-out of shareholders or partners who are no longer active in the business
The financial impacts on a business when staff are affected by illness or disability can be significant and occur more often that most people realise:
A quarter of the 280,000 New Zealanders waiting for surgery have had to take time off work because they could not get treatment in a timely way.
1 in 5 men and 1 in 7 women will suffer a serious illness aged between 30 and 64, resulting in 6 months or more off work.
Every day in NZ, about 21 people suffer a stroke, a quarter of whom are under the age of 65. Stroke is the major cause of adult disability in NZ.
The cost of private treatment is high – for example, radiotherapy per treatment cycle can cost up to $37,000.
Without sufficient plans in place, what could be the REAL cost to your business?
Contact us to find out how we can help you...